Paul Newland – JPE Wealth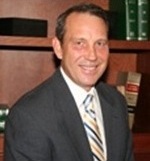 Paul Newland
Owner / LPL Registered Principal
JPE Wealth Management was founded with the goal of assisting our clients in every aspect of their financial lives. We've provided some of the most personal service available, thus earning a reputation for excellence. For each of our clients we strive to help create financial stability and strive to help provide financial independence.

Our Commitment
Our staff consists of experienced professionals with a "hands on" approach to financial guidance. Not only will you find our team members knowledgeable, but you will also discover that our staff truly cares about working towards your dreams. As your Financial Professionals, we will do everything in our power to keep you focused on where you want to go, advise you on how to get there, and continually remind you of the importance of maintaining a disciplined approach in working towards your dreams.
My Philosophy
Our company is based on the principle that education and understanding of your current financial situation is vital to successfully make prudent decisions concerning your future financial condition. If you have any questions about your current financial situation or wish to schedule an appointment, send us an email or give us a call at (816) 455-1500.
Financial Planning
Mutual Funds
Unit Investment Trusts
Life Insurances
Stocks
Bonds
Alternative Investments
CDs
Long Term Care
Disability Insurance
Estate Planning
Tax Planning
Retirement Planning
Education Planning
Small Business Retirement Plans
Annuities
Paul has more than 17 years experience in the financial services and marketplace, and co-founded JPE in 2004. He was also a Partner with Edward Jones Investments for 11 years, working as a Financial Advisor and Mentor Trainer for new hires. He has gained considerable skill, experience and financial expertise through his time in the industry.
Paul's financial passion lies in providing a great service to his clients, helping them to appropriately identify their needs, goals and expectations for their futures.
Paul was the owner of Newland Accounting Services, for over 5 years; accounting for small business owners and yearend tax preparation.
A Kansas City, Missouri native, Paul enjoys coaching kid's baseball and basketball, playing music professionally, and spending time with family.
Education
B.S.B.A, Bachelors of Science and Bachelors of Art, University of Central Missouri, Warrensburg, Missouri
Professional Designations and Affiliations
Series 6, 7 and 24 Registrations with LPL Financial
Health and Life Insurance License
Contact: paul.newland@lpl.com.