Andrew Eades – Eades Wealth Management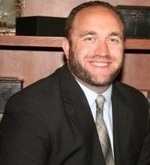 Andrew Eades
Owner / LPL Registered Principal
Our practice was established with the goal of assisting our clients in every aspect of their financial lives. We've provided some of the most personal service available, thus earning a reputation for excellence. For each of our clients we strive to help create financial stability and strive to help provide financial independence.

Our Commitment
Our staff consists of experienced professionals with a "hands on" approach to financial guidance. Not only will you find our team members knowledgeable, but you will also discover that our staff truly cares about working towards your dreams. As your Financial Professionals, we will do everything in our power to keep you focused on where you want to go, advise you on how to get there, and continually remind you of the importance of maintaining a disciplined approach in working towards your dreams.

My Philosophy
Education has been a staple in our practice. We take the time to sit and explore not only a client financial snapshot, but also about what their ultimate goals, dreams and expectations are in both the near term as well as their longer term retirement vision. Being truly independent, it leaves us the ability to customize a strategy and plan that fits the client. There is no such thing as a "one size fits all" mentality, which we believe our clients over the years have come to appreciate. We have worked to establish a personal relationship with clients as we go through the journey together. Our commitment to our client is to provide first class service in all aspects of their financial picture, and together, we establish a partnership and foundation that is made to last.

Eades Wealth Management is not affiliated with JPE Wealth Management
Our Services
We offer the following services:
Financial Planning
Mutual Funds
Unit Investment Trusts
Life Insurances
Stocks
Bonds
Alternative Investments
CDs
Long Term Care
Disability Insurance
Estate Planning
Tax Planning
Retirement Planning
Education Planning
Small Business Retirement Plans
Annuities
Andy was born and raised in Omaha. He attended Benedictine College and went to work for Edward Jones right out of school. In 2004, Andy co-founded JPE Wealth Management and has continued serving the community with trusted financial guidance for over a decade.
Andy married his best friend Renee in 2006. They share a home in Platte City, MO. Together they have been blessed with not 1, not 2, but 3 beautiful girls. Persevering three kids age 3 and under is quite the challenge, but it will be a drop in the bucket once they hit teenage years! In the little free time Andy does have, he enjoys golf, soccer, Chiefs and Husker football, and serving as President of the Homeowners Association.
Graduated with honors from Benedictine College (Marketing, Finance, Spanish)
Series 24, 7, 63, 65 Registrations with LPL Financial
Health/Life Insurance License
Contact: andy.eades@lpl.com